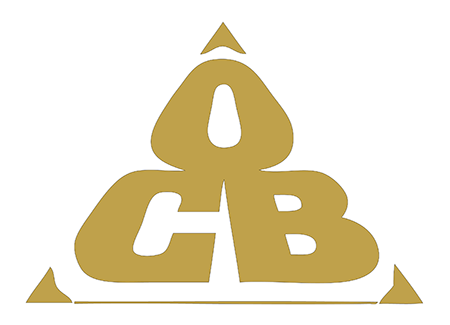 NYC Office of Collective Bargaining
Resume of Neutral
| | | | | |
| --- | --- | --- | --- | --- |
| First Name: | Initial: | Last Name: | Suffix: | Arbitrator Since: |
| Robert | | Douglas | | 1979 |
Arbitration/Mediation Experience
Extensive experience as a mediator, fact finder, super-conciliator, grievance mediator, rights arbitrator, and interest arbitrator in all aspects of private and public sector disputes throughout the United States.
Additional experience for card checks and overseeing the election of union officers.
Interest arbitrator for Transit Police Officers and the NYC Transit Authority immediately before the merger into NYPD. Appointed by the NYS PERB as the sole Mediator for one round of the UFT and the then NYC Board of Eduction contract negotiations.

Panels/Permanent Arbitrator
IBEW and Verizon; CSEA/IBT and New York State Thruway Authority; UFCW and Stop and Shop; 1199 UHWEU SEIU and Jamaica Hospital; Bridge and Tunnel Officers Benevolent Association and Triborough Bridge and Tunnel Authority; IBT and Chautauqua Airlines; United Teachers of Northport and Northport-East Northport School District; Westbury Teachers Association and Westbury UFSD; CSEA and Arlington School District; TWU Local 100 and White Plains Bus; IBEW and Central Hudson Gas & Electric; and Local 100 UNITE HERE and Compass Group.
Issues/Industries
Issues:
Absenteeism, alcoholism/drugs, arbitrability, contract interpretation, discipline, use of e-mail and social media, fringe benefits, job classifications, layoffs, leaves, management rights, out-of-title work, promotions, rates of pay, schedules, seniority, subcontracting, tenure, transfers, union activities, work assignments, and work stoppages.
Industries:
All major industries in the private sector with special experience in the airlines, automobiles, coal, food services, care, manufacturing, maritime, oil refineries, supermarkets, railroads, restaurants, sanitation, shipping, transportation, and utilities.
Special experience in the public sector in bridges and tunnels, corrections, education, emergency services, fire, healthcare, hospitals, lifeguards, mass transit, municipalities, police, sanitation, and social services,

Work History
Special Professor of Law (in labor arbitration, labor law, employment law, dispute resolution, and sports law) Hofstra Law School 1982-1994; Assistant Dean, Hofstra Law School 1982-1992; Apprentice Arbitrator 1979-1982; Assistant Executive Director, Service Employers Association 1979; Law Clerk to Member, NLRB 1976-1977; Union Chair, NLRB Professional Association 1976-1977. Apprentice Electrician, Local 3 IBEW and NYC Construction Industry 1973. Business Manager, Cornell Varsity Football Team, 1969-1972.

Professional Lectures: Adjunct Instructor, Cornell University. Presentations about arbitrator ethics for the AAA, Cornell University, Cardozo Law School, FMCS, NYC LERA, Association of Labor Relations Agencies, College of Labor and Employment Lawyers, and the National Academy of Arbitrators. Recent article: "The Griggs Fable Ignored: The Far-Reaching Impact of a False Premise" in Hofstra Labor and Employment Law Journal (reprinted by the NYS Bar Association).


Education
B.S. Cornell University NYSSILR)
J.D. Hofstra Law School (Managing Editor, Hofstra Law Review)
LL.M. in Labor Law, New York University School of Law

Graduate, Nassau County Citizens Police Academy 2018 (special 42 hour selective intensive course by invitation about all aspects of policing provided by the Nassau County Police Academy instructors and supplemented by the Police Commissioner and other ranking police personnel).
Professional Affiliations
Member, NY and DC Bars; National Academy of Arbitrators; AAA; FMCS; NMB; NY PERB; NJ PERC; NY/NJ Port Authority; NYS Department of Education 3020-a Teacher Tenure Panel; former Impartial Hearing Officer for the New York City Health and Hospitals Corp. Admitted as an attorney of the United States Supreme Court. Secretary NYS Bar Association Labor and Employment Law Section, 1991-1992. Member, LERA.