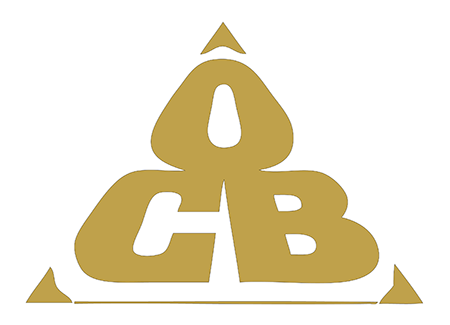 NYC Office of Collective Bargaining
Resume of Neutral
| | | | | |
| --- | --- | --- | --- | --- |
| First Name: | Initial: | Last Name: | Suffix: | Arbitrator Since: |
| Timothy | S | Taylor | | 2011 |
Arbitration/Mediation Experience
Arbitrated and mediated disputes involving claims of discipline and discharge, claims of discrimination based on age, disability, gender, pregnancy, national origin, race, sexual orientation, violations of the FMLA, Title XII, Title IX, ADA, ADEA, and contract actions and severance involving a wide variety of businesses and organizations, including governments, private and non-profit associations, and health care industry personnel and companies.

Panels/Permanent Arbitrator
Currently serves on the American Arbitration Association's Roster of Labor Arbitrators; Federal Mediation & Conciliation Service Labor Arbitration Panel; New York State Public Employment Relations Board Arbitration, Mediation & Fact-Finding Panels; New York City Office of Collective Bargaining Panel; New York City Department of Education/United Federation of Teachers Panel; New York State Teacher Discipline Panel; New York State/Police Benevolent Association of New York Panel for the Agency Police Services Unit; New York State/New York State Correctional Officers & Police Benevolent Association Discipline and Contract Panel; City of Albany Citizen's Police Review Board Mediator; Rochester City School District/Rochester Teachers Association Contract Arbitrator, Buffalo City School District and Buffalo Teachers Federation Contract Arbitrator.
Issues/Industries
Absenteeism, Bargaining Unit Work; Conduct (Off-Duty) Personal; Demotion; Discipline (Non-Discharge); Discipline(Discharge); Age Discrimination; Disability Discrimination; National Origin Discrimination; Drug/Alcohol Offenses; Bonus; Holidays; Insurance; Leave; Vacation; Grievance Mediation; Health/Hospitalization; Hiring Practices; Job Performance; Job Posting/Bidding/ Jurisdictional Dispute; Layoffs/Bumping/Recall/; Management Rights; Official Time; Past Practices; Promotion; Retirement; Safety/Health Conditions; Seniority; Sexual Harassment; Subcontracting/Contracting Out; Tenure/Reappointment; Union Security; Cost-of-Living Pay; Holiday Pay; Incentive Pay; Job Classification.

Work History
Senior Counsel, 1989 - 2011
New York State United Teachers, Latham, New York
Practice areas of employment, labor, and education law. Handled all aspects of litigation including investigations, discovery, administrative hearings and grievance arbitration. Represented UUP in disciplinary and contractual grievances. Litigated in the various departments of the Appellate Division, the New York Court of Appeals, and federal courts.
Advised clients in interpreting, monitoring and enforcing collective bargaining agreements. As vice president of the Legal Staff Association, represented attorneys in contract, impact bargaining and labor/management negotiations.

Associate, 1987 - 1989
Rowley, Forrest, O'Donnell & Hite, P.C., Albany, New York
Represented New York State Correctional Officers, State, and local police.

Law Clerk, 1986 – 1987
Counsel's Office, Cornell University, Ithaca, New York

Admitted to practice in New York, Federal Court, and U.S. Supreme Court

Education
J.D. Cornell University Law School, Ithaca, NY, 1987
B.A. University of South Carolina, cum laude, Columbia SC, 1982

Professional Affiliations
Member of New York State Bar Association Labor and Employment Law Section
Co-Chair Labor Arbitration Committee, Executive Committee Member
Member of American Bar Association Labor and Employment Section
Albany County Bar Association
Albany Law School, Government Law Center, Advisory Board
Rockefeller Institute of Government Center for Law and Policy Solutions Advisory Committee