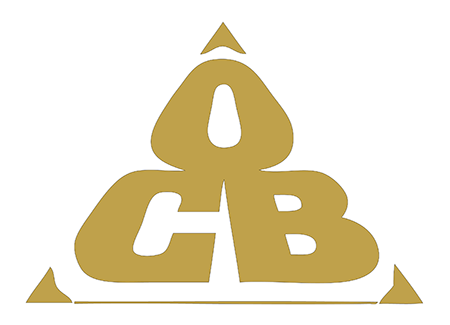 NYC Office of Collective Bargaining
Resume of Neutral
| | | | | |
| --- | --- | --- | --- | --- |
| First Name: | Initial: | Last Name: | Suffix: | Arbitrator Since: |
| Melinda | G | Gordon | Esq. | 2013 |
Arbitration/Mediation Experience
Extensive experience in public and private sector labor and employment relations, including collective bargaining, grievance and interest arbitration, mediation, and fact-finding.
Panels/Permanent Arbitrator
American Arbitration Association; Labor and Employment Panels, FMCS, New York State Public Employment Relations Board, New York State  and New York State Public Employees Federation Disciplinary Arbitration Panel; New York State  and New York State Public Employees Federation Select Disciplinary Arbitration Panel; New York State and United Universitiy Professions Disciplinary Arbitration Panel, New Jersey Public Employment Relations Commission, New Jersey State Board of Mediation, Pennsylvania Bureau of Mediation, DOL & Industry, Public Employees Relations Board U. S. Virgin Islands, NYC OCB, Port Authority Employment Relations Panel of New York and New Jersey, 1199 Internal Staff Disciplinary Arbitration Panel, Westhampton Free Library & Westhampton Library Staff Association Arbitration Panel, Impartial Hearing Officer, State Education Department, Teacher Discipline, Impartial Hearing Officer, NYC Department of Education, Special Education, American Arbitration Association Mediation Panel and Storm Sandy New York Mediation Panel, National Mediation Board Mediator, New Jersey Courts Roster of Mediators, Mediator in federal and state court forums.
Issues/Industries
Issues: arbitrability; bargaining unit work; benefits; compensation; contract interpretation; contracting out; disability; discipline/discharge; discrimination; drug/alcohol testing; holidays; insubordination;job performance; leaves of absence; management rights; mandatory overtime; off-duty conduct; past practices; retaliation; out-of-title work; safety; scheduling; sexual harassment; theft; threats/violence; time and attendance; training; transfers; vacation; wage differentials; work stoppages, promotion, layoff and recall, unilateral change allegations, and representation. Extensive experience regarding these issues with various public sector units, including units in the field of healthcare, hospitals, nursing, education, custodial, communication, law enforcement, fire, clerical, transportation, and food service.

Work History
Full-time arbitrator and mediator since 2013;
Adjunct Associate Professor CUNYSLU teaching courses in both graduate and undergraduate levels on Public Sector Labor Law, Arbitration, and Labor and Employment Law since 2013
Senior Counsel, New York State United Teachers, 1993-2013
Labor Relations Representative, New York State Nurses Association, 1990-1993
NYS Assistant Attorney General, Labor Bureau, 1990
Staff Attorney, Legal Aid Society of New York City, 1986-1990.
Education
Benjamin N. Cardozo School of Law, JD 1986; Rutgers College, Rutgers University, B.A. 1983, dual major history and labor studies.
Professional Affiliations
Admitted to New York State Bar, 1987; Admitted to the New Jersey State Bar, 1986; Member, National Academy of Arbitrators, New York State Bar Association Labor and Employment Law Section, New Jersey State Bar Association Labor and Employment Law Section, New York Labor and Employment Relations Association, former President and current advisory board member.