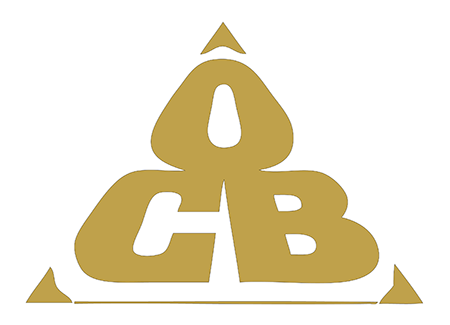 NYC Office of Collective Bargaining
Resume of Neutral
| | | | | |
| --- | --- | --- | --- | --- |
| First Name: | Initial: | Last Name: | Suffix: | Arbitrator Since: |
| Martin | | Scheinman | | |
Arbitration/Mediation Experience
Full time ad hoc and contract arbitrator in private and public
sector disputes since 1978. Arbitrated over 10,000 disputes
throughout the United States. Issues included: discipline and
discharge, seniority, job classifications, incentive rates,
promotions, overtime, subcontracting, welfare and pension funds,
insurance and disability plans, fringe benefits, and
jurisdictional disputes.
Interest Arbitrator in over two hundred (200) disputes.
Arbitrated and mediated over 150 disputes involving individual
employment contracts, commercial transactions and ERISA claims,
including serving as Independent Trustee. These included basic
contract and employment discharge matters, claims for disputed
compensation and severance, and issues involving restrictive
covenants and breaches of fiduciary duties, withdrawal
liability, Trustee Deadlocks, eligibility disputes, resolution
of pending pension and welfare litigation, issues involving the
right of Funds to litigate against service providers as well as
disputes involving the seating of Trustees.
Arbitrated and mediated over 125 private claims and class
actions of alleged discrimination asserting racial, ethnic,
sexual preference or physical and mental disability. These
included large complex claims of millions of dollars involving
hundreds of plaintiffs. Also, arbitrated over 100 disputes under
collective bargaining agreements wherein unions claimed
discipline imposed was a pretext for discriminatory action by
employer. Permanent arbitrator for alleged discrimination by
convention centers and by unions.
Arbitrated and mediated over 50 claims involving disputes
between accounting partners, law partners and other
professionals. These included issues of valuations. Arbitrated
and mediated over 25 commercial disputes.
Mediated over 2,000 Labor-Management private and public sector
disputes.
Mediated over 5,000 grievances between County of Nassau and
CSEA, County of Nassau and SHOA, State of Connecticut and 1199,
New York City Department of Education and UFT, Metropolitan
Transit Authority and ATU, Nursing Home Industry and 1199/SEIU
and served as Independent Election Monitor overseeing contract
ratifications and officer elections.
Panels/Permanent Arbitrator
PERMANENT PANEL ARBITRATOR
A&P and UFCW, Local 342
Bricklayer Pension and Welfare Funds and Employers
C.A.G.E. and Laborers
Cooperative Home Care Associates and 1199/SEIU
County of Nassau and PBA, CSEA, DAI, SHOA, SOA and AFA
County of Suffolk and PBA, SOA, AME
CSX Railroad and TCU
C.W. Post and AFT
Daily News and Paper Handlers/Union
DHL and Local 851, IBT
Employer and Union Trustees of Local 805 Pension and
Welfare Funds
Employer and Union Trustees of the National Elevator
Industry Health Benefit Fund
Entergy and Utility Workers Union, Local 1-2
Hunts Market Employer Group and Local 202, IBT
Internal Revenue Service and AFGE
Lockheed Martin Systems and IUE
Long Island Railroad and UTU, TCU
New England Welfare and Pension Funds (1199) and Employers
New York City Department of Education and DC 37
New York City Department of Education and UFT
New York City Transit Authority and Amalgamated Transit
Union Local 726
New York Power Authority and IBEW
New York Produce Trade Association and Local 202, IBT
New York Times and Newspaper Guild
New York Times and New York Printing Pressman's Union,
Local 2
New York, Inc. and Luggage & Brush Workers' Union Local 60,
ILGPN & SWU, AFL-CIO
Pearl Paint Co., Inc. and Local 169, Union of Needletrades,
Industrial and Textile Employees, AFL-CIO, CLC
Progressive Home Health Services and 1199/SEIU
State of New York and State Unions
Staten Island Rapid Transit Operating Authority and TCU and
UTU
Suffolk Water Authority and UWUA
Verizon and IBEW and CWA
Waldbaum's and UFCW Local 342
Waterbury Hospital and New England Health Care Employees'
Union District 1199
Named in over two hundred and fifty (250) other agreements
INDUSTRIES ARBITRATED AND MEDIATED
Broadcasting, Brewery, Manufacturing, Health Care,
Newspapers and Publishing, Aerospace and Airlines,
Telephone, Power, Trucking, Utilities, Rail,
Entertainment/Arts, Food, Restaurants, Machinery, Retail,
Textiles, Printing, Packaging and Storage, Maritime,
Nuclear Energy, Education and other Government Services
Issues/Industries
Work History
Education
Cornell University/NYS School of Industrial and Labor
Relations (BS-1975 & MS-1976)
New York University School of Law (JD-1979
Professional Affiliations