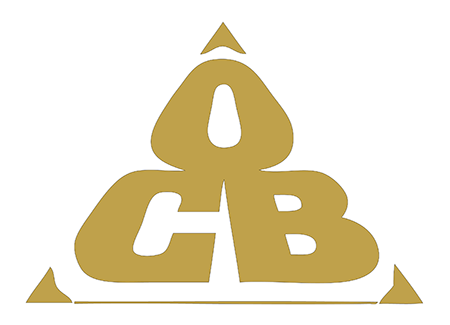 NYC Office of Collective Bargaining
Resume of Neutral
| | | | | |
| --- | --- | --- | --- | --- |
| First Name: | Initial: | Last Name: | Suffix: | Arbitrator Since: |
| Joshua | | Javits | | 2001 |
Arbitration/Mediation Experience
Over twenty years as a full time arbitrator and mediator for labor-management, employment, pension, commercial,
contract, personal injury, and other disputes. Grievance Chair of the International Monetary Fund. Represented unions and management (at different times) in both the public and private sectors. Presidentially appointed chair of the National Mediation Board (NMB) for five years;
responsible for administering the Railway Labor Act that governs labor relations in the airline and railway
industries, resolving collective bargaining and representation disputes, and administering the federal railroad arbitration
program.
Panels/Permanent Arbitrator
 National Academy of Arbitrators
 Society of Federal Labor and Employment Relations Professionals
 American Arbitration Association (AAA)(Labor Arbitration Panel)
 Federal Mediation and Conciliation Service (FMCS)(Labor Arbitration Panel)
 National Mediation Board (NMB)(Arbitration Panel)
 National Association of Railroad Referees (Ex-President)
 International Monetary Fund – Chair, Grievance Committee (2007-2011)
 Major League Baseball Players Assn.: Player-Agent Fee Disputes
 National Basketball Association – System Arbitration Appeals Panel
 Office of Collective Bargaining (New York City)
 New York State Employment Relations Board
 Attorney-Client Arbitration Board (Washington, D.C.)
 Civil Mediator—District of Columbia Superior Courts
 Mediator—United States District Court for District of Columbia
 Delta/ALPA
 United Airlines/AFA/IAM
 Southwest Airlines/SWAPA (Pilots)/TWU
 American Airlines/APA (Pilots)
 Internal Revenue Service/Nat'l Treasury Employees Union
 Port Authority Employment Relations Panel/PBA
 United Parcel Service/IPA(Pilots)
 FedEx/ALPA (Pilot Benefit Review Board)
 Washington Hospital Center/Nurses United
 Johns Hopkins Hospital/1199 SEIU
 JetBlue/ALPA
 Alaska Airlines/IAMAW
 Comptroller of the Currency/NTEU
 Hotel Assn. of Washington, DC/UNITE HERE Local 25 (Mediator)
 International Broadcast Bureau/AFGE L. 12
 ABX Air/APA
 Presidential Emergency Board ("PEB") 242 (2007) – AMTRAK/8 Unions; PEB 243 (2011) Freight Railroads/11 Unions; PEB 245 (2014) LIRR/8 Unions; PEB 249 (2016) NJT/12 Unions
 Spirit Airlines/ALPA
 COMPASS/ALPA
 ENVOY/TWU
 MESA/ALPA

Issues/Industries
Airlines, sports, public sector (local, State and Federal), hotel, restaurants, construction, hospitals, railroads, etc.
Work History
1993-2001, Partner, Ford & Harrison, LLP- Labor and employment law on behalf of management.
1988-1993, Chairman and Member, National Mediation Board
1983-1985, Associate, Mulholland & Hickey - Labor and employment litigation on behalf of unions.
1978-1983, Trial Attorney, National Labor Relations Board
Education
Georgetown University Law Center, JD, 1978 - Law Review: Law and Policy in International Business, Editor,
1977-1978
Yale College, BA (Economics), 1972.

Professional Affiliations
Bar Admissions: California, New York, District of Columbia
ADJUNCT PROFESSOR (1990 to 2002)
Georgetown University Law Center: Courses for Graduate LLM program:
 Alternative Dispute Resolution in Employment and Labor Law
 Labor Arbitration
 Transportation Labor Law